Subsidiaries Management Support
We will support you in all aspects such as accounting outsourcing, corporate tax returns, payroll calculation, etc. to solve the problems that occur in US companies.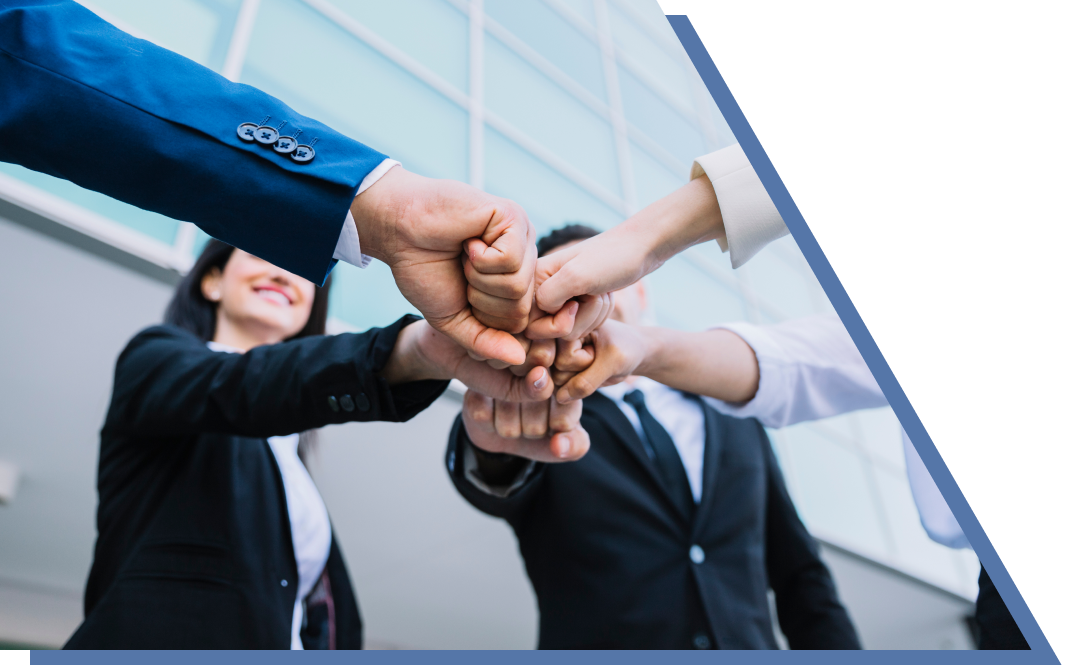 Seamless collaboration with US subsidiaries
While the expansion of Japanese companies into the United States is a major event for our customers, there are various obstacles due to differences in culture and business customs.
At Univis America, our experienced bilingual staff who are familiar with American culture and business practices will provide comprehensive support for your overseas expansion.
Our Service
We will support you from all aspects to deal with problems that occur in US companies, such as accounting outsourcing, corporate tax return, payroll agency, etc.
We manage everything from daily bookkeeping to closing work at the end of the period and report to the parent company following accounting standards.
We will assist you in preparing your annual tax return and paying the estimated tax payments required quarterly.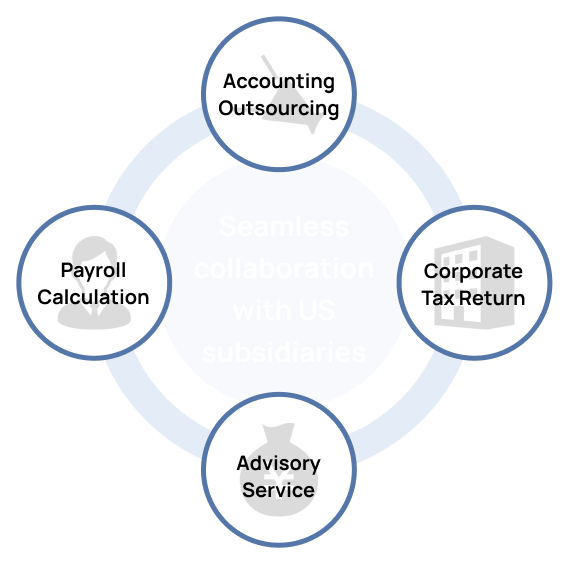 We accurately manage monthly and bi-weekly payroll calculations, including payroll tax withholdings, payments, gross-ups for expatriates, fixed / variable allowances, salary increases, and bonuses for each employee as well as employee data management of hiring and retirement.
At every stage from the establishment of the company to the liquidation, professionals with advanced accounting knowledge will support your business in the United States.
High-Quality Service
Experienced professionals from BIG4 provide you with the high-quality services.

Continuous Service
Without suffering from the frequent turnover risks of personnel in the United States, we provide high-quality deliverables continuously.

Focus on Main Business
You can rest assured with the main business and you will be able to focus on it. We will take care of the general administration of subsidiaries for you.

Flow
Step 01

Step 01

Inquiries
First of all, please feel free to contact us using the inquiry form.
※We also accept inquiries by phone.
Step 02

Step 02

Free consultation
We have free consultation regarding problems and requests that our customers have. It will be mostly held via video call, but it is also possible to hold it at our office or your office.
Step 03

Step 03

Quotation
In response to the customer's request, we will propose the most suitable service content for the customer and offer the price corresponding to it.
Step 04

Step 04

Contract
If you are satisfied with our proposal, we will enter into a contract and start to make your dream come true.